Sample Wedding Ceremony Scripts
Whether you need ideas for starting your own or you want to modify more traditional wordings to fit your style, follow these links to get ideas for what to say during your ceremony.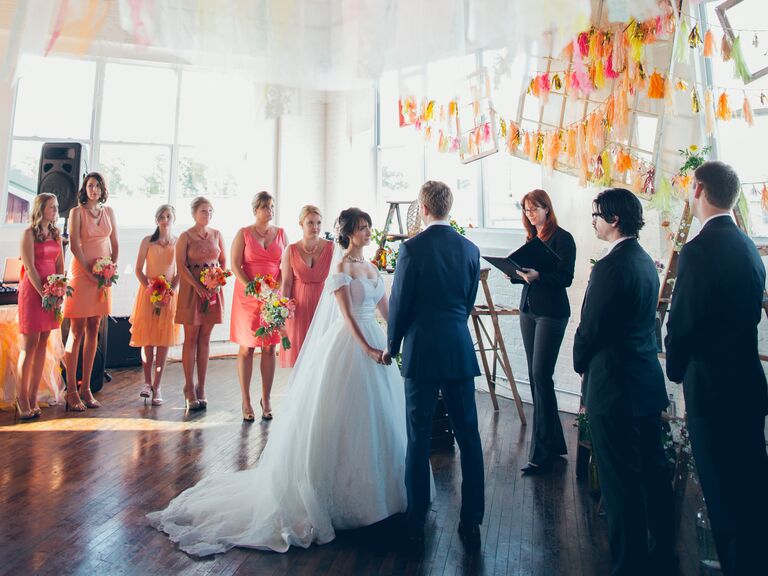 Photo by
Lauren Fair Photography
Secular and Nondenominational
When it comes to your secular wedding you don't have to follow a particular format, and it can be as spiritual or non-spiritual as you prefer.
Secular and nondenominational wedding ceremony scripts
Nondenominational wedding vow samples
Jewish
While all Jewish denominations have their own standards for ceremonies, we've rounded up a selection of Jewish wedding ceremonies performed by rabbis and celebrants.
Jewish wedding ceremony scripts
Traditional Jewish wedding vow samples
Protestant
Each Christian denomination has different standards for ceremony and vows. The church's officant, minister or pastor can also answer your questions about variation.
Protestant wedding ceremony scripts
Baptist Vow Samples
Episcopal Vow Samples
Lutheran Vow Samples
Methodist Wedding Vow Samples
Quaker Wedding Vow Samples